In Sports – "A sweet spot is a place where a combination of factors results in a maximum response for a given amount of effort. In tennis, baseball, or cricket, a given swing will result in a more powerful hit if the ball strikes the racquet or bat on the latter's sweet spot." ~Wikipedia
In Music – "The sweet spot is a term used by audiophiles and recording engineers to describe the focal point between two speakers, where an individual is fully capable of hearing the stereo audio mix the way it was intended to be heard by the mixer. In the case of surround sound, this is the focal point between four or more speakers." ~ Wikipedia
The 
Sweet Job Spot
 is a place where the right employer and the right job seeker intersect for the ideal career placement.  They compliment each other in a way that leaves both parties feeling satisfied and whole.  Whether it be
industry specific
or
location specific
, Sweet Job Spot will cover every area of the job hunters hunt and employees availability.
·
·
SPECIAL ONLY $69 USE CODE "SWEET69″
·
~~~~  A few interesting articles about finding your Sweet Spot in the Job Market.
Searching for a Sweet Spot on Jobs Report ~ Wall Street Journal
The Sweet Spot of a Nonacademic Job Search ~ The Chronical of Higher Education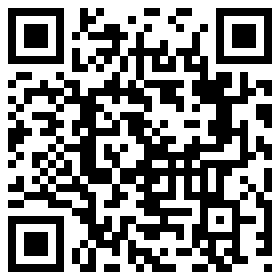 Why Today's Jobs Report Hit The Sweet Spot For Markets ~ ~ Business Insider
What's The New Jobs Report "Sweet Spot"? ~ Business Insider
Finding Your Work Sweet Spot Genuine Interest Skills Opportunity ~ 99U
Disclaimer
Sweet Job Spot's blog will on occasion include links to other sites/blogs operated by third parties. These links are provided for convenience and educational purposes only. As such, all information, opinions, products, and/or services contained therein do not reflect the views and opinions of or represent endorsement by Sweet Job spot.All data and information provided on the blog is intended for informational purposes only. Sweet Job Spot blog makes no representations as to accuracy, completeness, correctness, suitability, or validity of any information on this site and will not be liable for any errors, omissions, or delays in this information or any losses, injuries, or damages arising from its display or use. All information is provided on an as-is basis. All writings,comments and views expressed on the blog, online radio show, and in public are those of the individuals themselves.
Image Disclaimer
All images used on Sweet Job Spot are done and intended for informational purposes only and are found courtesy of Google Image Search and are hosted locally. If the original owner or owners of any image found on Sweet Job Spot would like an image removed, please send us a message indicating this and the image will be completely removed.